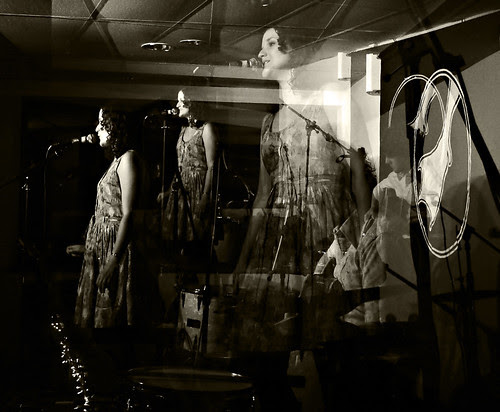 There used to be – maybe still are in some places – heated discussions over what Folk is, or what it "should" be.
Our main criteria are that all the headliners and support artists who we book in advance should be good, and that they should have what could loosely (very loosely in some cases!) be described as a folk influence.
We will only book people who we personally like listening to, on the basis that if we do, then probably you will too. We tend to prefer  people with "guts", passion and sincerity, even if they're more raw and unpolished, to  people who seem to be just going slickly through the motions. No – we won't name names!
We hope you'll come to see people you may not have heard before as well as those you have. That's how we've discovered great music in the past!
Our folkie musical tastes are pretty wide, so we expect to have a real eclectic mix from what some consider "pure" unaccompanied traditional Folk (we both love it) via blues, roots, world to nu folk, twisted folk, electronica, whatever.
As we've said elsewhere, from the hammered dulcimer to the laptop (copyright us  🙂 ). Oh dear, that laptop reference is showing our age, innit.
If there's someone you'd love to have come to the Goose, let us know, and if we share your taste we'll try to book them, budget permitting!
Click here to find out about past and forthcoming Goose artists!
Click here to find out about our concerts!
Click here to find out about our Singarounds!
Click here if you'd like to perform for the Goose!