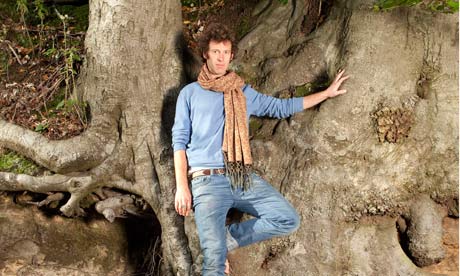 Many of you will know Sam Lee for all sorts of reasons, for example  The Magpie's Nest and from his work for the English Folk Dance and Song Society, based at Cecil Sharp House.
Sam appeared at the Goose with Lauren McCormick as one of the support acts for Dick Gaughan in 2008, and then headlined Upstairs at the Mag in 2009 with banjo player and Magpie's Nest regular Ed Hicks and the brilliant jaw's harp player Michael Wright.
Sam is a singer, promoter, researcher, teacher and confessed die-hard enthusiast of the folk arts. Since swapping his career teaching wilderness survival and performing on the Burlesque Cabaret circuit to work in folk music, he has performed at many of the major UK festivals.
Since discovering folk music Sam has become apprenticed to the great traveller singer and storyteller Stanley Robertson who is passing on his vast legacy of Scottish ballads. He spends much of his time in between gigs travelling in the footsteps of Peter Kennedy collecting songs from the English Romany Gypsies, The Cumbrian Fell pack hunts and many other communities.
FRoots said: "Sam is the most accomplished and authentic interpreter of traditional English song to emerge in years".
He was even nominated for a Mercury Prize in 2012!